I had an epiphany a few minutes ago.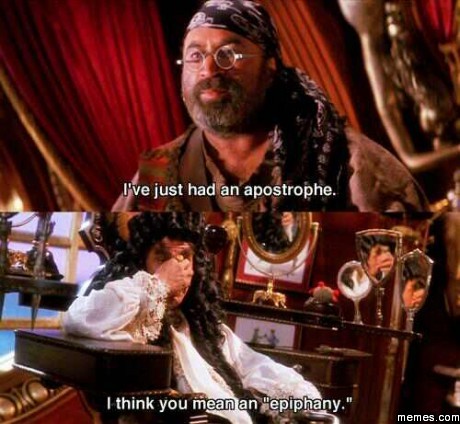 I was sitting at my desk at work, getting a bit sleepy, so I decided to go play the arcade basketball game that's in the youth room (I work in a church). If you've ever been to Chuck E. Cheese, you've probably played it. It has two little hoops mounted on a backboard with the scoreboard in the middle. There are little walls on each side so the ball doesn't go shooting off onto surrounding areas, and a sloped, tarp-like thing (see how knowledgeable I am!) that the ball lands on, which returns the ball to you. You have 30 seconds to make as many baskets as you can with the child-size basketballs in front of you. Ryan, who is on our church staff, can rack up 90 points while speaking in complete sentences whereas my score tends to be rather abysmal in comparison.
My gross motor skills are underdeveloped, as my husband will tell you from the many times he's asked me to toss him something (like car keys), which are then flung wildly off into space. And I can't throw a ball to save my life. "You throw like a girl!" was first said with me in mind.
I was terrible in all sports as a kid–always one of the last picked for a team. I hated P.E. because, frankly, I sucked at it, and everyone knew it. When you are a middle-schooler with social anxiety and a fragile ego, this is pure hell. I soon learned to fake illness and refined my fakery into claims that it was that time of the month, and I had cramps. My high school teacher was onto me before long. "Kappelman!", she said, addressing me by my (then) last name, "You can't be having your period every week!".
Drat! Busted!
In addition to being shy and terrible at sports, I was also a perfectionist–the kind who wouldn't try new things unless she could do them well. This is not a recipe for success.
Don't misunderstand me here. I am a great believer in excellence! But you  just might have to be terrible at something to be good at it. What comes between terrible and good is the willingness to work hard while quieting the inner voice that says, "You suck! Give it up!".
Now that I've reached a certain age *ahem*, I've made peace with the fact that there are some things I'm never going to be good at. I've also learned that I can enjoy doing something I'm not good at just for the sheer joy of it.
Dancing is a great example. I love to dance, but this is what I look like:
Even so, I enjoy it so much, I'm going to do it anyway. Being good at something  is great, but I'm not going to let my lack of coordination and/or skill get in the way of having fun.